Warhammer 40,000 Battle Reports
In the years that this site has been online, I've actually played a few games. Some of those games have been part of Games Workshop's Grand Tournament system others have been played in a slightly less hectic environment. In both cases I've occasionally typed up a White Dwarf style Battle Report. Some of the Battle Reports are mere summaries, this usually happens for tournament games. I've also added some links to additional sources of Battle Reports from the World Wide Web.
Battle Reports Featuring the Diseased Sons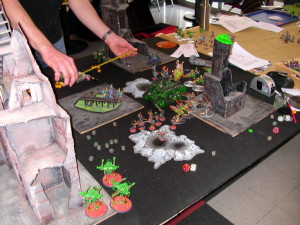 The most recent additions are at the top of the list.
Additional Sources of Battle Reports
Words and Images © Andrew "Muskie" McKay.
Last Updated: